Profile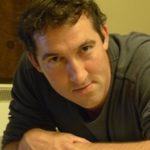 Sam Carr
My CV
Education

Bassingbourn Village College, Hertfordshire – 1988-1993; Long Road Sixth Form College, Cambridge – 1993-1995; De Montfort University, 1995-1998; Lancaster University, 1998-2005

Qualifications

A BA (Hons) degree in Psychology and Human Geography; A Masters degree in Psychology; A PhD in Educational Psychology

Current Job

Lecturer in Education and Psychology, University of Bath

Employer
About Me:

I am a psychologist who writes about, thinks about, and teaches about human relationships

Read more

I am a single parent. I live in Bath with my 8 year old son, Alex. We've got three fish and we love (a) playing hide-and-seek in the garden, (b) watching episodes of Spongebob Squarepants together, (c) reading the Harry Potter books, and (d) playing the Nintendo DS together. My partner (Natalie) and I don't live together but we've been together for quite a while. She lives nearby and also has two boys. I am a member of the Labour Party and I'm a fan of Jeremy Corbyn.

My Work:

I am Director of Studies and a Lecturer in Education and Psychology at the University of Bath

Read more

I am Director of Studies for Education with Psychology at the University of Bath. I manage and teach a degree that helps students think about the education system and about psychology. I spend a lot of time teaching students about human relationships and helping them to think about and understand the ways in which our closest relationships (with our friends, families, partners, and others) influence us. I research and study how the world we live in shapes the sort of relationships we have with each other. I study big questions like (1) Does Facebook make us more insecure? Why? (2) Is internet porn a danger to relationships? How? (3) In what ways can relationships with pets benefit children in foster care? (4) How does it feel to be old, at the end of your life, and to look back upon all of the relationships you've had?

My Typical Day:

Answering e-mails, meeting with students, chatting about ideas, writing papers, thinking, thinking, and more thinking

What I'd do with the prize money:

I would support the Malala Fund's education projects for adolescent girls struggling to continue their education in refugee camps.

Read more

Syria's refugee crisis is one of the world's biggest humanitarian concerns. Improving access to education for refugee children from Syria is so, so important. "The Malala Fund" currently runs programs in refugee camps that offer science and information technology courses for adolescent girls. These programs help adolescent girls continue to access education in the midst of the refugee crisis. I would use the money to pay for much needed science and technology equipment for one of the Malala Fund's current refugee camp projects.
My Interview

How would you describe yourself in 3 words?

Quiet, thoughtful, calm

What or who inspired you to follow your career?

I really love Carl Jung's ideas about psychology and the human mind

Were you ever in trouble at school?

Yes. Sometimes.

If you weren't doing this job, what would you choose instead?

I'd be a psychoanalyst and I'd spend my days helping people delve into their own minds

Who is your favourite singer or band?

I have many

What's your favourite food?

Probably chocolate

What is the most fun thing you've done?

I left the UK and went to live in Moscow for two years – just because

If you had 3 wishes for yourself what would they be? - be honest!

(1) That schools would (like…tomorrow!) stop treating children like performing monkeys whose main goal in life is to achieve "high grades," (2) That Jeremy Corbyn would win the general election on Thursday, and (3) That I could make myself invisible…at will.

Tell us a joke.

What is E.T. short for? Because he's only got little legs.
My profile link:
https://ias.im/u.148344
---
---
---